---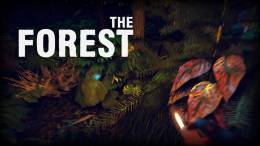 One of the benefits to a service like Steam Early Access is that developers get the chance to test out their games in a confined space to a certain amount of players and yet be able to change things depending on their feedback. However, there have been times when titles seem to linger there forever. One such case was H1Z1, though that got released a little while ago. Another that's been in there for a while is The Forest. But now, it seems that one will be coming out of it too.
The reveal was made on the Steam page for The Forest, where the team noted
"Today we are officially announcing April 30 as the release date of the PC version of The Forest. It's been a long journey and we're really excited to show everyone what we have in store."
Not exactly comprehensive, however, the dev team are at least giving players a date for its release. in February, they noted that the game would be coming out sometime in April, at least now we know when exactly.
So, what is The Forest? Well, it's a survival game mixed with horror elements. You are a survivor from a jet crash, and you land in a massive forest that has seemingly been untouched by man. Needing to stay alive, you'll search for resources, build shelter, make a fire, get food and water, and explore your surroundings. Everything in the world of The Forest can be used by you to survive, and you can grow your shelter and your protection from things in the area to the size of your imagination.
This alone would make the game very appealing to some gamers, but that's only one phase of things. For as you'll soon find through exploration, there's another layer to what's in The Forest, specifically, an underground layer. Here, you'll find a massive cave system that is the realm of cannibalistic monsters. Monsters that come out at night and try to take you down. You'll need to prepare yourself for what is coming, and be sure you can fend them off.
But how you do that is up to you. You can go for the stealth option and pick them off one at a time. Or, you can charge towards them with whatever weapons you have. But be careful, these aren't mindless monsters, and you'll soon find there are more mysteries here than there seems to be.
Through Steam Early Access, The Forest has grown quite considerably. The team has been working on growing the areas you can explore, improving the AI of the monsters in the game, and giving you more resources to use to ensure your survival. They have even made a mode where you have the option to get rid of the monsters so you can just focus on the survival aspect of it.
There's also going to be co-op features, VR implementation, more languages being compatible with it, and much more.
Either way, the game has clearly grown from the experience, but it'll be up to the gamers to determine how good or bad it is.