---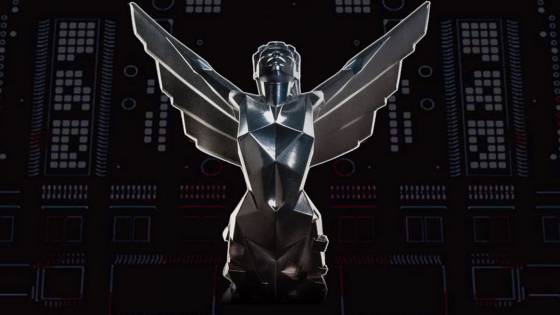 The Game Awards has been around for many years now, albeit under different names at times. They're striving to be the pre-eminent video game awards show, and every year try and go bigger and bigger with their showings, their surprises, their reveals, and of course, their awards. The other day, host Geoff Keighley revealed the nominees for all of the categories that are going to be at The Game Awards, and just like any awards show, there are many surprises, many snubs, and many curiosities to go around.
First and foremost, the Game of the Year Award. This year is a stark contrast to what happened last year at the show. For then, two Nintendo games dominated the category, and they stirred the pot by revealing that the then-unreleased PlayerUnknown's Battlegrounds was nominated for the category (the game would be released in full on Steam days after the show). This year, however, five of the six nominees are what you would call "sure fire hits". For Assassin's Creed Odyssey, God of War, Marvel's Spider-Man, Monster Hunter World, and Red Dead Redemption 2 have all made the cut. All of which are not only million sellers, but mega-million sellers. Red Dead Redemption 2 and Monster Hunter World both have over 10 million in sales. God of War and Spider-Man both have over 5 million. Odyssey is still unclear at present. The sixth nomination though is a bit of an eyebrow raiser. It's the hit indie game Celeste. Celeste was a platformer title that won the hearts and minds of many over its launch, so maybe The Game Awards team felt it deserved the nomination.
Heading now to the "Best Art Direction" category, we find ourselves with three "standard" choices via God of War, Assassin's Creed Odyssey and Red Dead Redemption 2. But, the other two slots are filled by Return of the Obra Dinn, an indie title, and Octopath Traveler, the RPG from Square Enix that was exclusive to the Nintendo Switch.
Interestingly enough, Octopath Travel is the only Nintendo game (exclusive one to the console at the very least) to get nominated multiple times. In this case, the only one to be nominated 3 times. It also got nominations for "Best Score/Music" as well as "Best RPG". The game was indeed a big hit on the Nintendo Switch, selling over 1 million units before the month of its launch was over. So for it to get this many nominations shows how much people appreciated it.
Looking at the nominees as a whole, there are many changes from last year. At this time last year, everyone was talking about Legend of Zelda: Breath of the Wild and Super Mario Odyssey. Both of which were nominated for Game of the Year. Now though, there isn't a Nintendo game in that category. There's also a lack of Nintendo titles in key categories that might make gamers raise an eyebrow, like Best Mobile Game.
The Game Awards is coming out on December 6th, and they're promising their biggest year yet. We'll see how it all goes down. You can go on their website to vote in the meantime.