---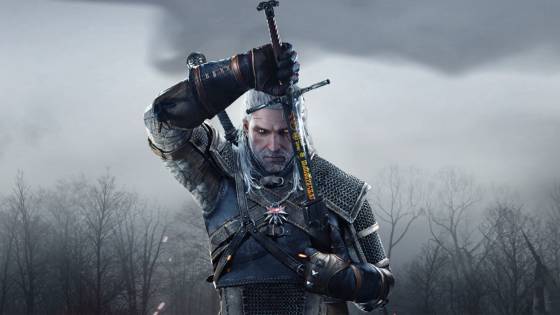 There are certain laws and rules that one has to follow when adapting a property into a type of media. Regardless of whether it's a TV show, movie, or video game, you have to follow these laws. One of the biggest ones is that if you're adapting a property, you have to secure the rights to the property from the owner, owners, or group that holds those rights at present. When CD Projekt Red wanted to adapt the beloved The Witcher books from author Andrzej Sapkowski, that's exactly what they did, and they got his approval to make the games from his stories.
When the deal was made, CD Projekt Red offered to give Sapkowski a percentage of all profits made from any and all games that were made using his characters. He refused. Uncertain of how the games would turn out, he instead asked for a lump sum of money for his permissions, and they paid it. Little did he know that The Witcher trilogy (and GWENT) would go on to be worldwide successes, and help put CD Projekt Red on the map as one of the best video game developers in the world. Well now, he's trying to alter the deal.
For as Eurogamer reports, Andrzej Sapkowski is now demanding that CD Projekt Red give him $16 million dollars in royalties as "compensation" for the game's success that were based on his characters and world. And if they don't pay his "fee", he claims that he will take them to court and sue them. Clearly, this is an uncomfortable situation for CD Projekt Red, however, in a statement, they have noted that they aren't going to capitulate to this demand because they had an agreement, and they fulfilled it:
"The Company had legitimately and legally acquired copyright to Mr. Andrzej Sapkowski's work, i.a. insofar as is required for its use in games developed by the Company. All liabilities payable by the Company in association therewith have been properly discharged".
A clear response, though one with a twist, for they did note that they would be up for making an "amicable" agreement with Sapkowski in order to please both sides and ensure that this kind of demand doesn't happen again. Whether he takes it or not is still up in the air at the moment.
It's hard not to see things from both sides. After all, The Witcher trilogy, especially Wild Hunt, was praised as some of the best RPGs of this and the last generation of consoles and PC. What's more, The Witcher has grown in such popularity that Netflix is making a series based on Geralt of Rivia with Henry Cavill starring as the Witcher. So between these factors, it's not hard to see that Sapkowski feels a bit cheated despite this unintentionally being his doing.
That being said, CD Projekt Red did nothing to deserve this demand, they offered him a percentage and he denied it, and now he's looking back with hindsight and seeing that it was the wrong move. That's not on them. We'll see how this situation develops. Stay tuned for any updates!