---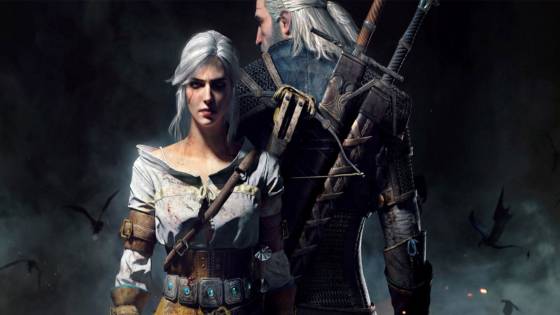 Video games haven't always had the best representation in movies and TV shows. Many of them are cheesy beyond belief, and others try and diverge too much from what the stories in the games told, and thus get a lot of backlash for not being true to form. Ironically though, The Witcher isn't a video game series solely. Rather, they're a video game trilogy (and card game) based on a series of books from Europe and thus have an entirely different background. And yet, with the confirmation that a Netflix series based on The Witcher is coming, it's hard to deny that the video games are going to influence it.
Why? Well, the book series was popular in Europe long before the United States and other parts of the world got a look into the world via the games by CD Projekt Red. Yet, the game series has elevated the book series to new heights. The Witcher III: Wild Hunt, was so popular that it not only blew up in terms of sales, but got numerous Game of the Year awards, as well as giving visuals and voices to characters like Geralt of Rivia, Yennefer, Ciri, and so many more.
Those three characters have officially been cast for the Netflix series, and during an interview with the Hollywood Reporter, Lauren Schmidt Hissrich, the showrunner for the Netflix Witcher series, talked about what it was like making a show based on books that are a popular video game series. As well as what she herself is trying to do to make her series stand out.
"It does muddy the water a little bit for me. I'm a huge fan of the games. That being said, what I really tried to steer away from is that the video games right now are the sole visual representation of these stories and we needed to create our own visual representation."
Going for that "visual representation" is likely a good idea. No doubt they'll take some things from the games, like the potential looks of Geralt, Yennefer, and Ciri, but maybe with different wardrobes, but other things can be done in a way that's definitely not "copying" the games. For a direct adaptation wouldn't be as compelling as a full-on new story, or, a different story that the books didn't tackle, and there is a lot of material to use.
To that end, Hissrich noted that she's actually stopped playing the games to ensure that she doesn't get influenced any more by them. Though production hasn't gone into effect just yet, it'll be very interesting to see what they do with certain things and characters. As well as how the plot is paced out across the season.
A key thing that Hissrich noted in her interview was that she didn't go for "star power" or "accuracy" in terms of looks, she and the others wanted the best actor or actress possible for the job. And that is what led to Henry Cavill being Geralt, Freya Allen as Ciri, and Anya Chalotra being Yennefer.