---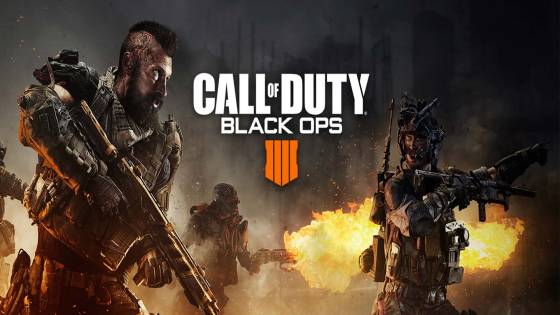 The shots have stopped, the dust has settled, and the beta for Call of Duty: Black Ops 4's Blackout mode has officially closed. It kicked off a week prior to this on September 10th, first on PS4, then later opening up for Xbox One and PC gamers on September 14th. Those who participated got to get well acquainted with Black Ops 4's battle royale mode. Now that the proceedings are finished, the developers over at Treyarch are determined to use the fan feedback from the beta to polish up the game up until its release date a month from now. In a full post made on Reddit, Treyarch lists all of the things fans noted that they'll be fixing in the coming weeks, which should be especially of interest to those of you who participated as well.
The first thing the team will be tackling is the Armor mechanic. Since Blackout is a battle royale mode, you only live once. The changes they're making to the armor ensure that it supports this balance, such as reducing the spawn frequency of certain higher levels of armor or having certain armor break sooner. Players also encountered some audio issues, such as noises being too loud or too quiet, some being indecipherable, etc. All of these will be fine-tuned and tweaked so that everything sounds as it should. There will even be audio presets available in the options menu for specific sound setups! The last game-specific area they'll be focusing on is the inventory and items. A lot of this comes down to players wanting quicker and snappier looting, equipping, and the like. By increasing the speed and adjusting the interface a bit for both, this will end up supporting the fast-paced battle royale gameplay better. Xbox One users experienced some choppy issues when playing in Quads (squads of 4), which Treyarch also assures they will fix.
Blackout is Treyarch and Black Ops' take on the battle royale craze, and it features a lot of elements you'll be distinctly familiar with already if you've played PUBG or Fortnite: One huge map to explore, play till the last player standing, a circle of death that closes in on the map and makes it smaller, it's all here. What gives it that particular Call of Duty flavor are its performance and graphical capabilities compared to the competition, as well as the inclusion of Zombie-themed spawning areas and the option to play as other Black Ops characters. The beta started at a max 80 player count, which Treyarch bumped up to 88 when all was looking good. Right at the end point of the beta, they extended the closure date slightly and increased the max player count to 100. It's not been said what the official max count will be in the full game, but after experimenting between 80-100, Treyarch will likely land it somewhere in that range.
Call of Duty: Black Ops 4 will be officially released on October 12th next month. You'll be able to play it on PlayStation 4, Xbox One, and Windows PC! If you want to give feedback to Treyarch yourself, they have a website for an official post-Beta survey, or you can just talk to them via Reddit or Twitter. "Thank you for taking this journey with us so far, and know that we're committed to listening and communicating with you along the way to make Blackout the best experience it can be," the developer said at the end of the announcement. "This is just the beginning." Alongside Blackout, Black Ops 4 will feature just two other modes in the form of Multiplayer and Zombies. Unlike the other Black Ops games, 4 will not feature a single player story campaign of any kind. For all the details behind Blackout and more, check out either the official Reddit post or the Blackout trailer below here!