---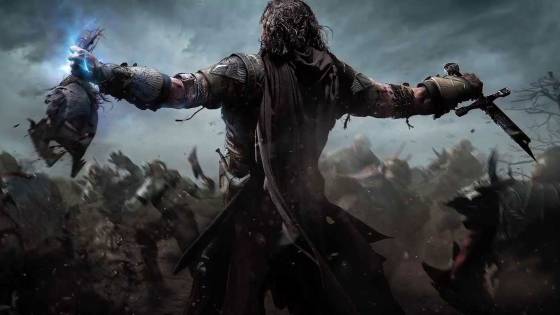 Lord of the Rings and MMOs. That combination just makes sense, right? Well, apparently, the teams over at Athlon Games and Middle-earth Enterprises think so too. In a new announcement just the other day, Athlon announced that it has partnered up with Middle-earth Enterprises to begin working on a AAA-quality Lord of the Rings MMO for modern PCs and consoles. Better yet, it will be free-to-play. If you're familiar with Athlon Games' history, this may not come as too big of a surprise. They have a close relation with publisher Leyou Technologies, who put out the ever-popular free-to-play game Warframe. A part of this history was kept in mind when the partnership was formed, even. "At Leyou, we've seen great success implementing [live service] strategies with other titles, such as Warframe," said Leyou Technologies Holdings Limited CEO Alex Xu. "Now we can expand our footprint in the West with Athlon Games."
There's not a whole lot to go on in the way of details behind the project just yet, but there are some. According to Athlon, the game will be set in Middle-earth in the years leading up to the events of the Lord of the Rings trilogy. Due to Athlon's history, they're aiming for a AAA experience that really taps into the rich lore and history of Tolkien's world. Apparently, the game will also feature lands, people, and creatures from the Tolkien universe that have never been seen before by fans. What this means is vague, but it provides some exciting prospects for the diehard Lord of the Rings fans out there. Due to the diverse nature of LotR's world and species, this opens up a wide range of character selection opportunities that would feel right at home for MMO gameplay. What's most curious about the announcement, though, is that Athlon won't be handling direct development of the game. Rather, they're partnering up with an unknown developer who will handle the bulk of it. We don't yet know who this developer is, but hopefully, we'll hear more soon.
Dave Miller, the president of Athlon Games, had glowing positivity to give for the project. "It's a singular opportunity to work closely with Middle-earth Enterprises to create a completely new experience for fans of the landmark fantasy work of J.R.R. Tolkien, and we are excited about the resurgence of interest in The Lord of the Rings IP," he stated. "This, along with several other major properties Athlon is working with, will help us to further our goal of creating AAA cooperative console and PC experiences that gamers will want to play for years to come." Coincidentally, the development of this new MMO may coincide with the release of 2021's Lord of the Rings television series. Fans certainly won't be hurting for choice.
As some of you may already be aware, there's already a Lord of the Rings MMO out there in the PC space. I'm of course referring to Standing Stone Games' "The Lord of the Rings Online", which has been active since it released back in 2007. While this new MMO will also be launching onto console space, it makes one wonder how it will affect LotR Online's player community. In any case, we can likely expect to see and hear more about the new game sometime in the next few years. In the meantime, why not hop onboard Middle-earth: Shadow of War if you haven't yet? It released late last year and serves as the sequel to the popular Middle-earth: Shadow of Mordor. You can play it on Windows PC, PlayStation 4, or Xbox One. It should serve as a nice Lord of the Rings-centric distraction until further news of the MMO arrives. You can view the full announcement on the partnership over at Leyou's official website!