---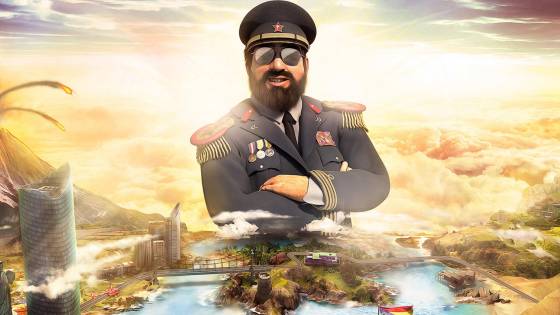 The Tropico series has been around since 2001, and in the time since the original release, it has grown from being a little-known simulation to being a highly-regarded take on the genre. Since 2011, the series has really seen its popularity skyrocket – with console releases enabling all-new audiences to enjoy it. The last few entries have seen it expand the scope of the adventure, and this sixth entry is set to do that even more. It will allow you to play on large islands for the first time - enabling management of several islands at one time.
Tropico 6 is the first entry to get a closed beta, and there are some caveats for it. The biggest one is that it requires a pre-order on Kalypso Media's site - and also it only natively works on Windows PCs. Beyond being able to play the game a bit early, you will also get a 10% discount and new users on the Kylpso site will actually get a 15% discount on the game - making it a tremendous value. While the beta may only work on Windows by default, you can get the game to run by using Proton alongside Steam Play. The closed beta allows you to enjoy quite a bit of action. You can play a very large tutorial spanning all four eras represented in the game. This means that colonial, world wars, the cold war, and modern times are all represented - with different expectations for the world as a whole in each era. Two full missions are also featured and give you a taste of what the final game has to offer.
The increased scope means that Tropico 6 is shaping up to be the hardest entry in the series to date - or perhaps more challenging is the better term, since simulation games are more about learning the game's nuances and working with them to craft things to your liking. The sixth entry will allow you to build bridges and tunnels alongside roads to ensure that both citizens and tourists alike enjoy the world. Things like taxis and buses get people where they need to be, and a healthy economy can be made even better with a strong transportation system.
You are now able to customize the look of your palace - so those wanting to tinker with the visual flair of the world itself can have some fun. You can also use the revamped research system allowing you to focus on the political science of becoming this game world's greatest dictator. Election speeches return and allow you to tell your followers what they want to hear - and if they're lucky, you'll actually keep 1/10th of the promises you keep. You can also send agents to raid foreign lands and take another nation's monuments and artifacts.
Tropico 6 aims to provide the best-possible dictator simulation experience ever - and with multiplayer support, new wrinkles will be added over time to keep things competitive. The full game will be released on Linux, Mac, PC, Xbox One, and PlayStation 4 on January 29, 2019.