---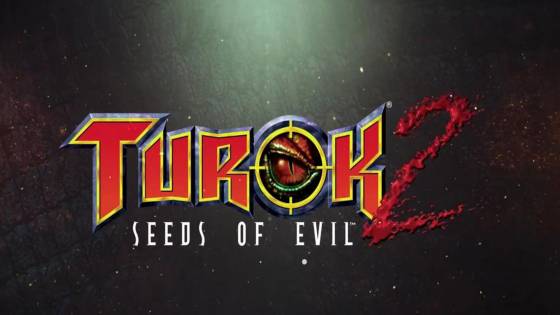 The original Turok: The Dinosaur Hunter game was a watershed moment for console FPS games. While it wasn't the first major FPS on consoles, it was one of the first AAA-level ones on a console - and its release was highly-anticipated. It received fairly high marks at release, but was supplanted by its sequel one year later. Turok 2: Seeds of Evil sharpened up the graphics, core mechanics, and overall presentation and was re-released on PC a few years ago via Steam. Now, the game has finally been released on Linux as well.
The remaster for the sequel uses an entirely new engine with revamped graphics and a new multiplayer mode. There are 35 enemies available, each with distinct looks and tactics. They were fairly intelligent for the time and featured things like taking cover at a time when that was rare. In something that more games now could benefit from, they also react differently to gunshots depending on exactly where they are hit.
Turok 2 features six stages for its single player campaign - each is fairly lengthy and requires a bit of exploration to truly do well. There are also 20 weapons to use, which include things like a giant bore to smash right into a skull and send brains everywhere. The mayhem can be enjoyed anywhere with online play, and you can play with users of another OS as well - or even other services. If you buy the game on Linux via Steam and want to play with a PC owner with a GOG version of the game, you can.
There are also a slew of new skins available, and those looking to bring back the days of LAN multiplayer can do so with Turok 2. The game also supports split-screen mode for those looking to enjoy a bit of console-style nostalgia, and a new mode called Last Turok Standing adds a new layer of importance to surviving each battle. It's rare to see a 20 year old remaster get new content – but Nightdive wanted to do justice to the original game and did so while also topping what came before.
As a result of their hard ware, an entirely new generation can enjoy a game that satisfied players many years ago and see what all the fuss is about. While the graphics have aged, retro-chic is in and that allows a game like this to stand out in a sea of pixel art games. It's kind of riding a wave of nostalgia that isn't quite there yet in a major way as flat-shaded polygons aren't "in", yet do offer an appealing art style.