---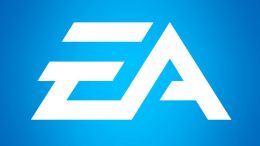 Amy Hennig is one of the better-known names in the Triple-A gaming space, being the writer and director for the first three Uncharted games back during the PlayStation 3 era. As many who've kept up with Naughty Dog know, Hennig left the company in 2014 and joined Visceral Games at EA to begin work on a brand new Star Wars game. Does everyone remember that? It was that very early bit of footage we received during EA's 2016 press conference at E3, with details revealing it to be a more linear and story focused Star Wars game. Unfortunately, in October of last year, the project was given a change of direction. Visceral Games got shut down by EA, and the scope of the Star Wars game was going to be changed to a more open-world type of experience. Development on the project was sent to EA Vancouver, and since then, we've seen nothing of it or Hennig... till now.
Hennig just so happened to be at the recent Gamelab conference in Spain, where she was asked about her current activities by Eurogamer. According to her, she actually hasn't been working at EA since January of this year and is instead now going through the process of starting up her own indie games studio. "I never got the chance to announce that I'm not at EA so I need to just pull off that band-aid at some point - but also had nothing to announce," said Hennig as to her reasons for all the radio silence up to this point. "It makes it sound like I just went home! But I'm doing all this stuff, working on all kinds of things." As far as the Star Wars game she had been working on is concerned, Hennig stated that it's on the shelf now and that the game the Vancouver studio is making is quite a different experience. She'd love to see her original project return somehow eventually, but getting that to happen is tricky.
The name of her new indie studio wasn't disclosed yet, as it's still in the processes of being built up. Hennig did give some details on what kinds of things they'll be working on though. The team will be quite small, around six to eight people, and up to fifteen maximum. Hennig has expressed interest in working on some VR projects, even going into talks with certain VR companies for further research in this regard. That's on top of other various games they want to make. The likelihood is that we'll hear more news about this studio as the second half of the year trucks onwards.
EA later made a statement about the reveal of Hennig's departure. "Yes, Amy Hennig has moved on from Electronic Arts. Amy is an amazing storyteller - a crafter and a creator," they stated. "We have so much respect for her and the creative spirit she brought to the teams and projects she worked on at EA. We wish Amy all the best with what comes next, and we will all be watching with excitement." Earlier this June during EA's E3 2018 conference, Respawn Entertainment's Vince Zampella announced (from the crowd) that their studio is working on a single player, narrative-focused Star Wars game called Star Wars: Jedi Fallen Order. There isn't much info about it yet, but what we do know is that it takes place after Episode III during the 'dark times' when Jedi are being hunted down. It has a rough release window of late 2019 for now. Keep an eye out for further updates on both Hennig's studio and Jedi Fallen Order!