---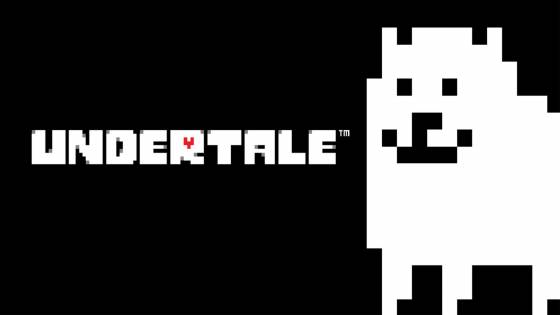 If you're an Undertale fan, chances are you've been keeping up with all of the weirdness that's been going on the past 24 hours. Yesterday morning, Undertale creator Toby Fox put out a series of cryptic tweets on both his Twitter and the Twitter account for Undertale. His tweets instructed fans of Undertale to check back in 24 hours from the time of the posting, his implications being that he wanted to work on a new game and get some fan feedback. 24 hours have passed, and that game is already out now and available to play. This morning, both Twitter accounts provided links to a mysterious website to download a game called Deltarune. If you have a PC or Mac, you can try it for yourself. The contents of the game are both creepy and bizarre and hint at something more for Undertale.
The creepiness begins almost immediately when you download the game, as the installer runs you through a brief survey that asks you to "accept everything that will happen from now on". People who played Undertale on PC will know that Fox enjoyed integrating player interaction from their own PC desktop with the game, something other PC games have played around with too. Fox has already warned on Twitter that your PC might display a warning message when attempting to open the game up and that if it does, you should just select for it to 'run anyway'. Once the game starts, you're brought to a character creator and the content of Deltarune itself. As you might have noticed, Deltarune is an anagram of Undertale and is also potentially referencing the delta symbols on character Toriel's outfit. What that means is up for speculation, but considering that and the content of the game, this seems like it's a sequel or prequel to Undertale.
It's important to note that Deltarune is far from a complete product, as the Undertale Twitter account states. Think of it as a sneak-peek demo into something that's likely going to be in development for a little while. Fan feedback will play a huge part in the process, and Fox has made that clear by releasing this in the first place. For those of you reading who may not be familiar with Undertale, it was an indie game that released on PC back in 2015. Despite initially being a smaller-scale indie title, it saw explosive popularity online for its unique RPG gameplay and clever writing. Undertale has you playing as a child who has fallen into a mysterious world of monsters, and you can choose whether they want to fight the monsters or save them in each and every battle. These choices shape the story of the game in both big and small ways, leading to a lot of replay value. Many have compared the game to Nintendo's quirky SNES RPG 'Earthbound', and the comparison is a pretty accurate one.
If that sounds interesting to you, you're in luck. Thanks to Undertale's popularity, the game has been brought to a wide variety of other platforms. It's available on Windows PC, Mac OS, Linux, PlayStation 4, Nintendo Switch, and PS Vita. The PC versions will cost you $9.99, while the console/Vita versions cost $14.99 instead. If you've already played Undertale, then you're probably wanting to get your hands on Deltarune and see what it's all about. You can download the game from its official website, and it's available completely free for both Windows PC and Mac OS users. Since the game quite literally just released, it still contains plenty of mysteries that fans will be looking into. Keep an eye out for more over the next week or so, including the ongoing tweets on Undertale's Twitter. Whatever Deltarune is, it's clear that Toby Fox has some exciting ideas in store for us.