---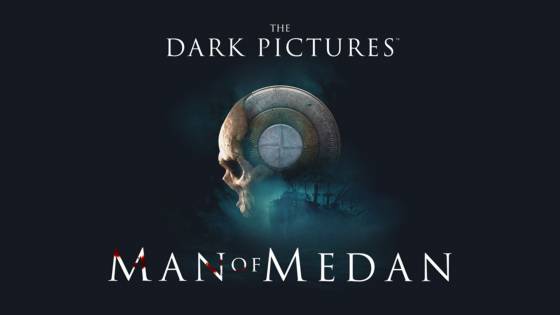 Until Dawn was a smash hit success for the developers over at Supermassive Games. The cinematic, choice-focused horror game released in the summer of 2015 exclusively for PlayStation 4 owners. The game received high praise for its visuals, storytelling, horror, and emphasis on decision-making. Supermassive has had some other projects put out since then, but now, they seem ready to return to form and give the Until Dawn formula another go. The developer joined publisher Bandai Namco at Gamescom to announce the Dark Pictures Anthology, a series of self-contained horror games that will explore different avenues and styles of the horror genre. As you'll soon see based off the info and trailer provided, this anthology series will be a treat to all of you who enjoyed Until Dawn's experience.
Since the Dark Pictures will be an anthology series, it will be made up of multiple games that each contain their own stories, settings, and characters. In this way, Supermassive hopes to explore other kinds of horror sub-genres alongside the stuff done in Until Dawn. The first of the Dark Pictures games will be Man of Medan. Man of Medan follows a group of five young adults who go diving in the South Pacific to find a rumored WWII-era shipwreck. Things quickly take a turn for the dire when they find themselves trapped aboard this ship, contending with mysterious forces while trying to escape. The trailer provided sets up this story, giving us a look at our main characters and the horrifying situations they'll find themselves in. For those of you worried that the anthology set-up will reduce the quality, the gorgeous visuals in the trailer prove otherwise.
Gameplay in the Dark Pictures will work almost exactly like Until Dawn. Players will swap between multiple characters' viewpoints in the story, exploring and making decisions to progress the narrative. Because of the same framework, Dark Pictures will also incorporate the Butterfly Effect system that Until Dawn used, where even the most minor decisions can have major consequences later on. Every choice must therefore be made with care, as every single one of the main characters can be killed off. Just like before, the goal is to try to see the story through to the end with every character surviving. This means the Dark Pictures games will be very replayable, incorporating multiple endings based on how well you kept everyone alive. No info has been given on what other games in the anthology will be like, but for now, this is exciting to look forward to.
Man of Medan only has a vague 2019 release window for the time being. In a nice twist from Until Dawn's exclusivity, Supermassive has confirmed that The Dark Pictures Anthology will be multiplatform. Man of Medan and every subsequent Dark Pictures title will make their way to PlayStation 4, Xbox One, and Windows PC. For the official announcement, head over to the Supermassive's website. For the super creepy trailer showcasing Man of Medan, you can view that below! "We have a great partner in Bandai Namco Entertainment," says Supermassive CEO Pete Samuels. "And we look forward to working with them to help bring these terrifying tales to gamers everywhere."