---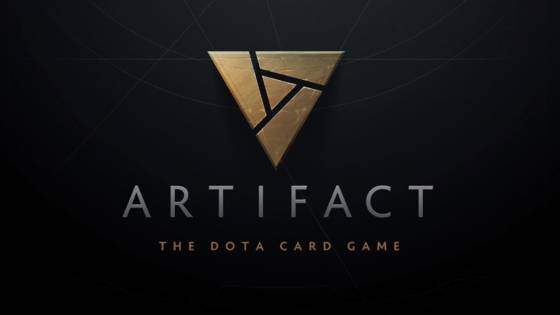 Valve's upcoming new game, Artifact, has been known about for a while now. Announced at last year's The International, Artifact is a trading card game set in the world of Valve's ever-popular Dota 2. If you've spent even a second on the Steam marketplace, chances are you've seen Dota 2 floating around. It's a free-to-play MOBA game, and for a while there it was the most recent game Valve had put out. Artifact will finally break this years-long streak, and it now has a release date: This November. Valve announced the news yesterday, alongside some details behind Artifact at PAX West. Those attending should make sure to read onwards for more details.
But first, let's take a look at the game itself! What is Artifact? Due to being a trading card game, similar comparisons can be drawn between it and Blizzard Entertainment's Hearthstone. Artifact looks to mix gameplay elements of both the TCG genre and Dota 2, such as allowing players to control three lanes simultaneously. The cards all sport wonderful looking artwork renditions of Dota 2 characters and villains. Other gameplay details aren't known yet, but we're likely to find them out soon during PAX West. According to Valve: "Artifact will give Trading Card Game enthusiasts the deepest gameplay and highest fidelity experience ever in a fantasy card game." The best news about Artifact, however, is the fact that it's being designed by Richard Garfield of Magic: The Gathering fame. A good name to have on a card game project like this.
PAX West will be taking place in Seattle from August 31st to September 3rd. Those who are attending can get a chance to play Artifact for themselves, as Valve is holding a single-elimination tournament between players. The one who makes it high enough can earn the chance to challenge a champion on the main stage, with good rewards promised. Even just for playing, fans will get Artifact merchandise, as well as two keys for free copies of the game once it actually launches. So, if you're going to PAX West, make sure not to miss out on this one! Probably the most interesting tidbit about Artifact is how the 'trading' part of the trading card game fits into it. Once out, players will be able to buy and sell cards on the Steam Community Marketplace, trading as needed. This is likely a way for Valve to generate extra revenue, though the game will cost $19.99 once it's here.
Artifact will be dealing out November 28th on Steam, right around the holiday season. You'll be able to play it on either Windows PCs, Mac OS, or Linux, so whichever you prefer. Valve has confirmed that the game will be making its way to Android and iOS devices sometime in 2019, but that's the only window we have for now. Artifact will start out smaller, shipping with 280 cards at the beginning. This implies that further additions and updates will come down the line, bringing with them more cards and decks. Artifact holds an interesting place for Valve, considering it's their first official game in five years. For that time they've been focusing purely on hardware and the running of Steam, so it'll be interesting to see where the company goes after this. You can view the one official trailer for the game below, which is brief and flashy. If you're curious about the game itself, make sure to check out its Steam page!