---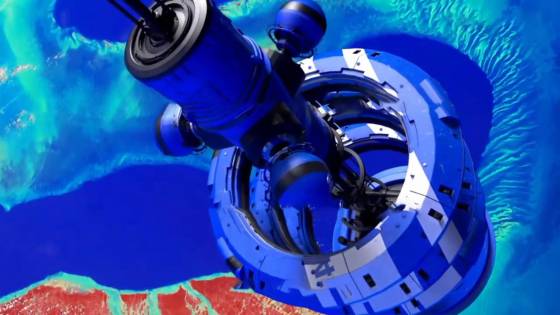 I'd like to take you on a time travel trip back to 2016: The very year that Ubisoft put out their new and colorful sequel to Watch Dogs, simply entitled 'Watch Dogs 2'. Watch Dogs 2 was an interesting departure from the ultra-serious tone of the first game, which followed more of a revenge-story type of format. 2 was keen to give us a fresh new protagonist and a more easy-going sense of humor and style, centering around a group of hackers in San Francisco, California who set out to cause mayhem and chaos against the city's hyper-corrupt surveillance system ctOS. This change in tone resulted in a lot of self-aware moments within Watch Dogs 2. One of the said moments was a side mission that tasked players with infiltrating a fictional version of Ubisoft's office building. It was in here that players quickly discovered a mysterious easter egg trailer for a brand new Ubisoft game undergoing development: Pioneer. Now? It's seemingly been canceled.
I know, right? Yet another reported game cancellation this week, the other being EA Vancouver's unnamed Star Wars game. As the case was with that, so too does this story come from a source that can likely be trusted, even if Ubisoft has yet to comment on the situation themselves. The news broke when Far Cry 4 and Assassin's Creed 3 director Alex Hutchinson posted a simple tweet on his official Twitter, stating "RIP Pioneer" with a link to the game's trailer. When one Twitter user replied asking him if it was super dead, he plainly responded with crying-faced emojis. While Hutchinson has already gone on to co-found and work for Typhoon Studios, his close involvement with Ubisoft and some of their biggest titles means he's not a source to take lightly. What's most bizarre about the whole situation, however, is that Pioneer... never really lifted off. Outside of that Watch Dogs 2 teaser trailer easter egg, no info has been given on the project since then.
The closest we got to that was Ubisoft's confirmations back in 2016 to Kotaku, in which they revealed that Pioneer was real footage of a real game and that they intended to provide a more official reveal sometime in 2017. It quickly became apparent that the game was undergoing some sort of messy development troubles, as Ubisoft was reportedly shifting around the team at the time and "retooling" various concepts they had for it. As you can plainly see, we're now in 2019 with nothing to show for it. 2017 came and went, and with it, no reveal announcement for Pioneer. Because it's been nothing but radio silence since that time, the news of this cancellation may not come as a shock. Some may have forgotten about the game up till now. From what we could make of its teaser, Pioneer looked like a space exploration game of some kind. It was likely no coincidence then that its art-style and tone seemed very reminiscent of No Man's Sky. At this point, though, Ubisoft has a lot going on in the space game department.
Pioneer may have fizzled out, but even so, that will never change how fun and cool a reveal that was when we were just having fun in Watch Dogs 2. Hopefully, we'll see elements of Pioneer's scrapped ideas creep into other Ubisoft properties, like the upcoming Beyond Good and Evil 2. If you want, you can check out the original Twitter thread that started this whole news drop or check out Pioneer's one and only trailer below. If you never got around to playing Watch Dogs 2, don't fret, as it's in that sweet spot where it's new enough that it's easy to find but old enough that the price has dropped significantly. You can play it on Windows PC, PlayStation 4, or Xbox One. The Pioneer easter egg/Ubisoft infiltration stuff is just a fraction of the goofy fun that game has to offer, so even if you didn't like the first Watch Dogs, you might just like this one after all. Rest in peace, Pioneer, we hardly knew ye.