---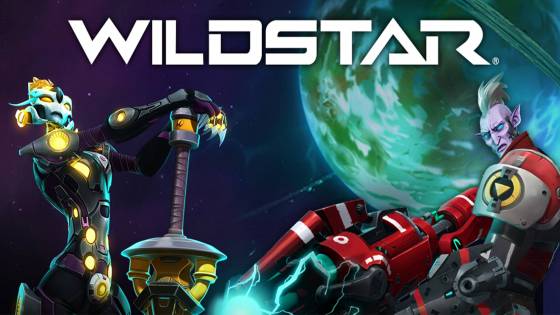 When it comes to genres of video games, few are as hard to make, as well as maintain, as an MMORPG. For not only do you have to make a game that will allow hundreds, thousands, tens of thousands, up to millions of players to play all at once, you also have to have content. Content that is constant, flowing, fun, and able to keep gamers engaged for years. Many MMORPGs have fallen over the years because they can't keep their player bases intact. And now, another can be added to that list in the form of the MMORPG known as WildStar.
WildStar tried to be different from other MMORPGs by offering a rather colorful palette as well as a galaxy-wide war for control over the "Nexus". The Dominion was an empire that took over the galaxy that you are a part of and ruled it with an iron fist for over 2000 years. Then, there were the Exiles, a group of races and people who had been driven from their homes by the Dominion and wanted to take back the galaxy so that all could be free. To their credit, developer Carbine Studios got the game to last four years, and they got some praise and loyal gamers who continued to play it. But it just wasn't enough, so on their website, they noted that the game would be shutting down on November 28th, and bade a heartfelt goodbye to gamers:
"When Carbine first started working on what would become WildStar back in 2005, the team set out to make something special that presented a different kind of MMORPG experience. At launch, the Carbine team delivered a deep, engaging, and spectacularly fun game full of outlandish adventures on the most legendary planet in the universe. And it has been our great privilege to share those adventures with all of you over the last four years."
While that does settle some things, there are other things that need to be taken into account. Mainly, what comes in the last two months of WildStar before it is shut down for good. First and foremost is the topic of refunds. Anyone who has made a purchase as of July 1st will get a refund, no matter what was bought or for whatever reason. As long as you bought it on or after July 1st, you'll get a refund. Furthermore, to ensure that there are no more needs for refunds, Carbine has turned off the ability to purchase anything in the game with real money.
As for the last two months content-wise, the team has already released an update that has given all players a boost in who their character is and what they can do. Including getting more Omnibits via drops. Finally, a true last hoorah, the team at Carbine will be having seasonal events in October and November right up until the game closes on the 28th.
It's always sad to see a long-standing game stop, but at the very least, Carbine is giving gamers time to say goodbye and enjoy it before going away. The official announcement can be found on WildStar's website.