---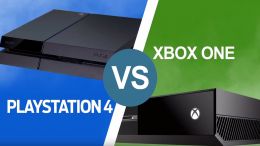 In the world of business, there are very few things more important than sales. In the video game industry, sales can prove one way or another how good a title, console, service, or peripheral is doing in the eyes of the consumer. While there are certain expectations in regards to sales, the most important thing is that you get them. However, in the case of Microsoft and the Xbox One, they're likely hoping that something changes soon for their sales.
During an earnings call, it was revealed, as noted by Variety, that the Xbox One family of systems have only sold around 30 million units since the system's launch in November of 2013 going to December 31st, 2017. Here's the catch though it wasn't Microsoft who revealed these numbers, it was EA during THEIR earnings call. EA has not been shy about revealing certain truths about publishers, and this is the second time they've outted Microsoft's console sales.
Why should Microsoft care? Well, not long after the Xbox One was released, Microsoft stopped revealing the sales numbers for the console. Leaving everyone to wonder why they were doing such a thing. Recently, they gave a statement after being asked about it and said that they were focused on the sales and experiences of the services associated with the Xbox One family of systems. Including the recently released Xbox Game Pass, which has honestly been doing rather well.
However, going back to the console sales, the real reason may just be because they're getting dwarfed by Sony. At the end of 2017, the PS4 had sold an estimated 73 million units. That means Sony's system (which includes the PS4 Pro) is doing over twice as good as the Xbox One, Xbox One S, and the Xbox One X.
Speaking of which, while it's fair to say that the launch of the Xbox One X last November was a boost to the systems sales, it's not doing as well as some people make it out to be doing, especially in countries like Japan.
The other factor that some aren't measuring in is the Nintendo Switch. Despite the console only being a year old, it sold around 13 million units by the end of 2017, and is over 18 million, if not more, as of right now. So, it goes to reason that by the end of its second full year, it could be really close to where the Xbox One is right now, if not past it. It also should be noted that the reason that Switch sales aren't higher is because the console keeps selling out as Nintendo only ships them in batches.
One of the big reasons that the Xbox One isn't selling as well as it could is because of its games lineup. In 2017, there were only a handful of exclusives that actually were quality. One was Cuphead, another was Tacoma, and then Halo Wars 2. In 2018, the outlook is not that much better.
If Microsoft wants to truly bounce back and make their claim on the video game market, they need to crank out quality titles and put them on their system in a way that'll make them relevant again. Else, Sony and Nintendo will likely drown them in their waves of exclusive titles.