---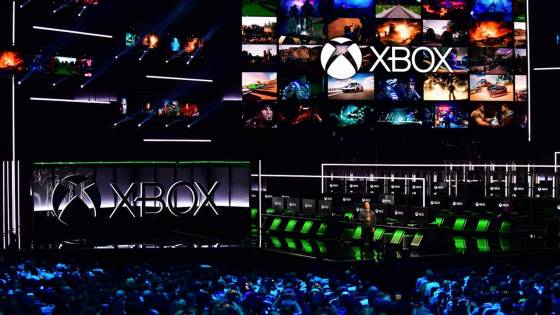 It's been quite a bumpy road for Microsoft and Xbox this past generation. One that started from down bottom before working its way back up. The Xbox One had a rough launch due to requirements like always online and Kinect features, and the sales numbers indicate that PlayStation has had a more successful generation. That hasn't stopped Microsoft from building itself back up, however. Management changed midway as Phil Spencer became the new head of Xbox, and since then the company has incorporated a lot of positive changes to the Xbox community, like the addition of backwards compatibility, Game Pass, and the adaptive controller. At E3 this past year, Spencer was ready to hint at the possibility of a new Xbox console, stating that they will "once again deliver on our commitment to deliver the benchmark of console gaming." Plenty of reports have surfaced about their new console ideas since, but now we have even more. The latest reports suggest that the new next-gen family of Xbox consoles will be codenamed Lockhart and Anaconda, and work similarly to the Xbox One S and X respectively.
The reports come from sources over at Windows Central. It's good to keep in mind to take it all with a pinch of salt, and the site backs this up too. "Plans can and do change," the post reads. "But one thing's for sure, Microsoft is going to hit next-gen with a fighting attitude." The idea behind these new consoles is that Lockhart would basically be serving the role of the current Xbox One S: A smaller, more affordable piece of hardware that doesn't have as big a focus on performance. The reports suggest that Lockhart would be "potentially around as powerful as the current Xbox One X hardware wise, with refinements under the hood." After all, the X is already the highest benchmark there is for Xbox, meaning it will become the new standard. Its replacement, the Anaconda, will serve the role of the current X systems, giving gamers a more expensive and beefier option that provides much higher graphical fidelity. It might also be serving as a dev kit. Both consoles are planned for a 2020 holiday debut, which is two years from now.
When I say 'family' of consoles, though, it means more than just Lockhart and Anaconda. The reports also mention a disc-less Xbox One, which was first reported by Thurrott. According to the claims, this may launch as early as Spring 2019, and would serve as a way for Microsoft to test out the popularity of digital-only devices. This probably goes hand in hand with the other reports floating around, suggesting that one of their new consoles might work as a sort of streaming box to utilize the Project xCloud streaming service. It's been discussed on here before, but more and more companies seem interested in the idea of streaming games, and Microsoft is no different. A console centered around that would be a unique take, and the company is already dabbling in the service with xCloud, which allows gamers to stream games to various Microsoft devices and accessories. What this means for an additional platform alongside Lockhart and Anaconda is unknown at this time, but it certainly paints 2019 in an exciting light.
Microsoft have been busy fellows as of late, buying up a multitude of studios since the initial announcements at E3. These studios include a nice variety of developers, which seems to be setting the company up for the next generation (and a multitude of different game genres). Developers like Ninja Theory, Compulsion, Playground Games, and (more recently) Obsidian Entertainment have all been acquired, and will be receiving funds and development help from Microsoft themselves. This doesn't seem to outright bar the possibility of multi-platform games, as Obsidian's new game 'The Outer Worlds' will still be available on all platforms. Even so, this might set up some nice exclusive deals for the console giant. They're in an especially cozy position for 2019 due to Sony's reveal that they're skipping E3 next year. How will it all play out? Only time will tell. You can read the full set of reports over at Windows Central, as there's plenty to dig into. Microsoft sure seems to have a fascination with reptiles, don't they?